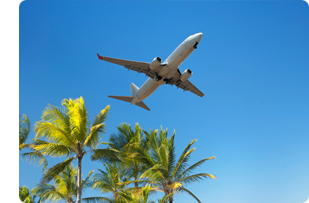 Our rates are highly competitive. In some cases, at first glanse, various ticket websites might seem cheaper. However, during the booking process usually various additional administration, service and/or payment costs are added. Therefore, the end price is usually higher. Our offers are always all-in. We also have access to special travel agency fares, which are not available to customers directly.
PanAtlas is completely independent. We are not bound to any airline or volume contract, which guarantees complete neutrality in advising travel options. Computer systems is one of our sources and not our only one, unlike many other travel agencies. PanAtlas thinks with you and can advise you, based on many years of experience in the industry.
Every request is handled individually and carefully analysed. We strive towards a response time within one hour, which partially depends on the nature of the request.