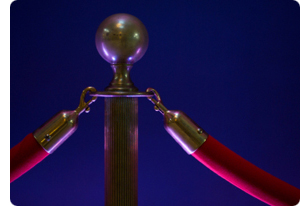 The departure of each PanAtlas charter flight is assisted personally by one of our dedicated employees. If required, the flight can also be accompanied by a member of staff. PanAtlas will handle all formalities, ensuring you and your guests will have a comfortable, hassle free journey.
There are various additional services to enhance the comfort of your private charter flight, i.e. gourmet catering, decorating the aircraft in the housestyle of your company or applying decals to the aircraft with your company logo.
A selection of the many possibilities:
Depart from special VIP Centers
Use of VIP Lounges
Special greetings via the PA-system
Head rest covers and travelling items printed with your logo
Gourmet catering, prepaired according to your wishes
Entertainment on board / on the ground
Flowers or a gift after arrival
Valet parking & Limousine services
Parking tickets
Newspapers
In principal everything is possible, from small wishes to complete promotional arrangements.